A Near Mint Pewter Plate by Richard Austin -
SOLD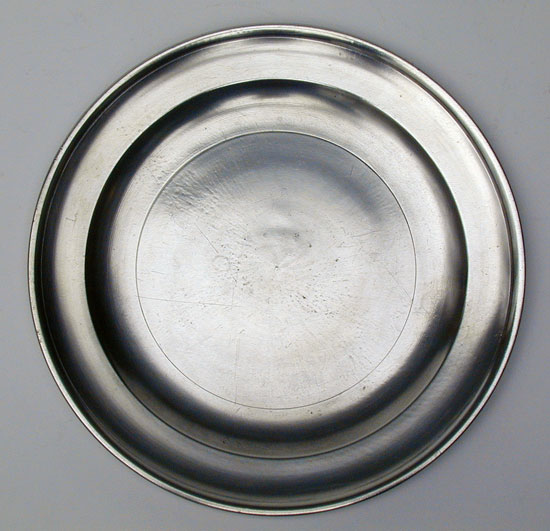 This Richard Austin 8 1/2" pewter plate is in near mint condition. Every lathe turning marks shows clearly on the front and back of the plate. Richard Austin worked in Boston from 1792-1817

The touchmark is clearly struck. Bracketing the touch are two beautifully engraved "Boston Style" initials.

The are some slight abrasions on the back of the plate from contact with a table or cupboard. It would be hard to improve upon the this example.