A Scarce Crenate Lip Flat Lid Antique American Pewter Tankard by William Elsworth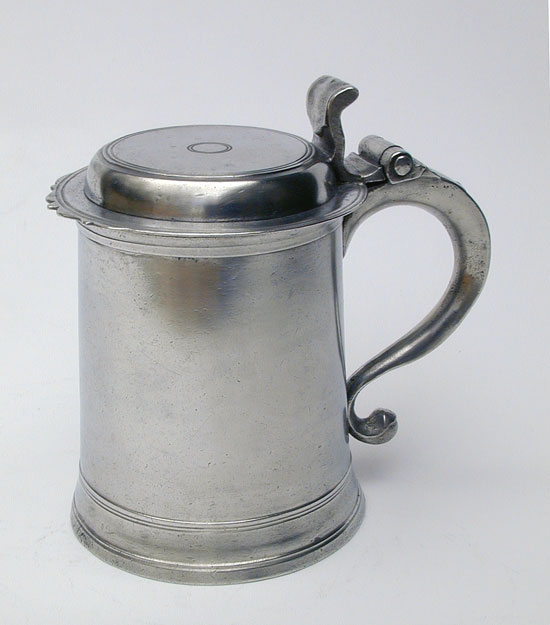 There are probably fewer than 8 to 10 Elsworth tankards known to collectors and museums, they are found with double dome lids and there are 2 or 3 known that have plain flat lids similar to the flat lids used by Peter Young on his tankards.

To our knowledge this is the first known example with a crenate lip flat-lid by this maker. Elsworth worked in New York City from 1767-1798. His work is quite scarce.

The tankard measured 7 1/16" tall to the top of the thumbpiece. The base diameter is 5". The tankard is in fine condition with minor surface blemishes from use. The interior shows most of the lathe marks. The lathe marks a clear on the underside as well.

This is marked with Elsworth's hall marks. They are beautifully impressed on the inside bottom of the tankard and you couldn't ask for better ones.
Price: $16500
If you are interested in buying this item, please call (860) 267-2146 or email philt@snet.net