An English Pewter Capstan Inkwell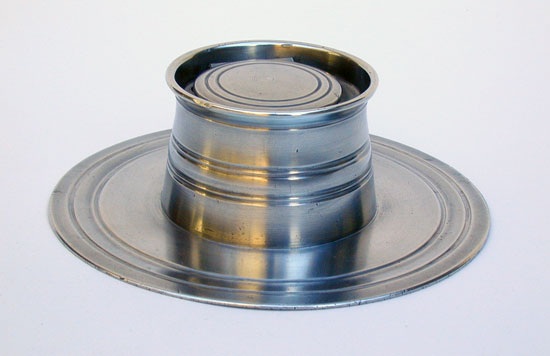 This pewter capstan inkwell is in very fine condition and retains its period ink cup. This type was made continuously from the early 19th century into the 20th.

Many are marked SO for "Service Office" or the English Post office. This one has an inscription: To Grampa, Xmass, 1904 with the two names of the presenters.

This example is certainly of that time frame. The base diameter is 5 7/8"
Price: $125
If you are interested in buying this item, please call (860) 267-2146 or email hiltpewter@gmail.com