An Export Pewter Flat Rim Plate by Townsend & Compton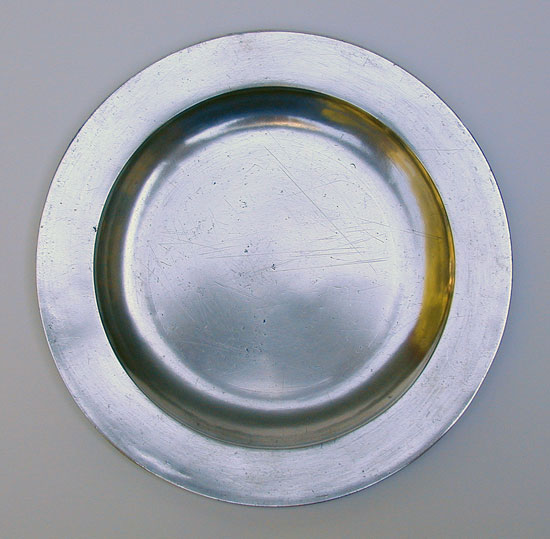 In England the flat-rim plate was a rather common form. In America this form seems to have been less popular. A number of American makers in Boston, Rhode Island, Middletown, New York, and Philadelphia made flat-rim plates but the single reed rim was certainly the most popular.

It appears the exporters recognized this and consequently the numbers of flat-rim plates sent to the Colonies and later the States reflected this trend. This plate was made by Townsend & Compton, London 1784-1806.

This plate is in fine condition with super deep touchmarks. The plate measures 8" in diameter.
Price: $120
If you are interested in buying this item, please call (860) 267-2146 or email hiltpewter@gmail.com