A Squat Tulip Export Pewter Mug by Townsend & Compton -
SOLD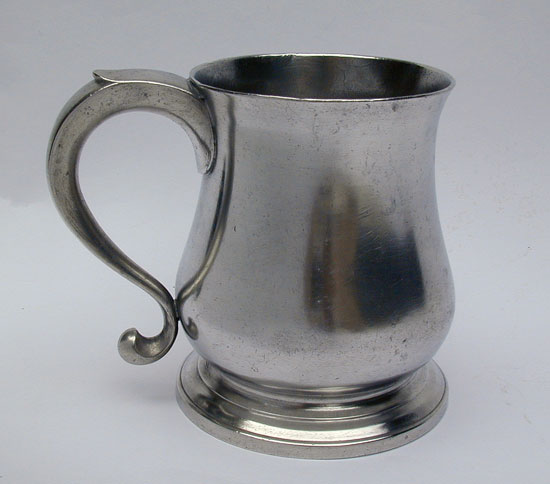 This handsome tulip form pewter mug was made by Townsend & Compton, London c-1779-1806, conducting a very substantial portion of their business by exporting their wares to America.

This "squat" form pint tulip mug is a form seen less frequently than their taller pint tulip. This measures 4 7/16" tall.

In fine condition with a very good touchmark on the inside bottom. The lathe marks show clearly on the underside and all of the scrape finish marks on the handle are present. A very nice example.