A Small Pewter Marked Beaker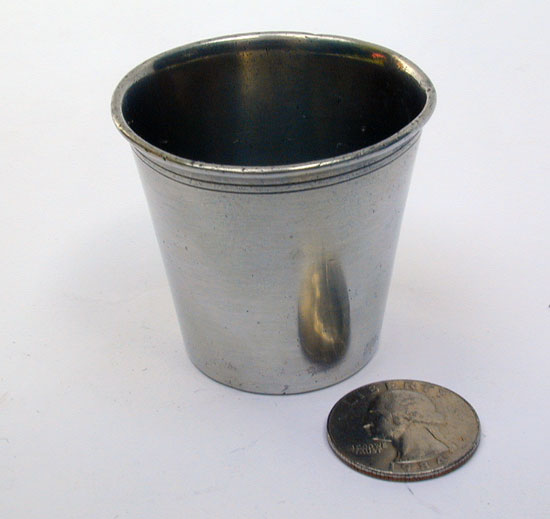 This petite pewter beaker is marked on the outside bottom "Brittania Metal".

A mere 1 3/4" tall with a top diameter of 2". It is the smallest beaker we have encountered that is marked!

In fine condition, with some pitting on the outside bottom with a very good plus mark. Most unusual.
Price: $225
If you are interested in buying this item, please call (860) 267-2146 or email philt@snet.net