A Boardman & Hart 3 3/4" Pewter Beaker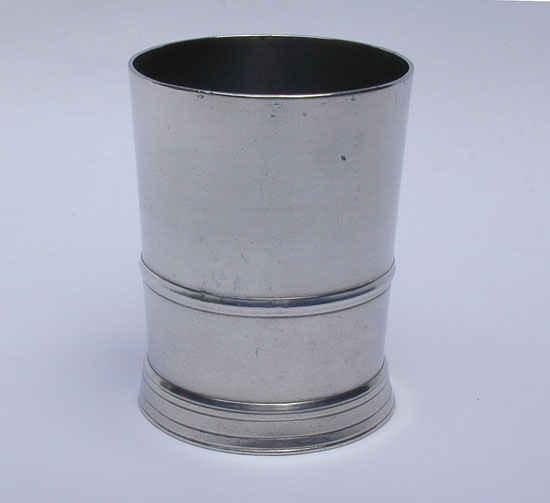 This 3 3/4" tall beaker is marked Boardman & Hart. New York, the firm was active from 1828-53. This size is less common than the standard 5" church beaker.

This however, was undoubtedly manufactured in Hartford,
CT and marketed through the New York office. The use of an attractive fillet gives these beakers a distinctive handsome appearance.

The beaker is in fine condition inside and out save for a few pits on the underside.
Price: $685
If you are interested in buying this item, please call (860) 267-2146 or email philt@snet.net