A Fine Condition Boardman Pewter Church Plate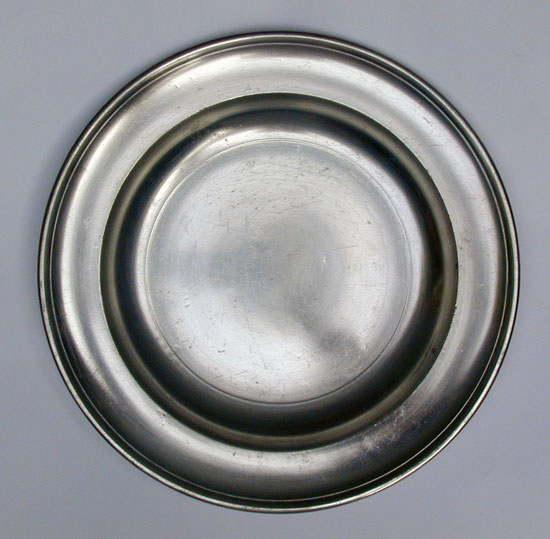 This 9 3/8" semi-deep plate was made by the Boardmans of Hartford, CT. These were produced from around 1810 through the early 1860's.

Many are found with pewter communion services. The fact that this plate has essentially no wear would cause one to believe that this plate spent its life in a church where it was well "loved" and "cared for".

Struck twice with the oval no name eagle touch. Of note is the position of the touchmarks set toward the lower portion of the back of the plate. They are usually toward the top. Perhaps the journeyman who struck the marks thought the die was in the opposite position.
Price: $225
If you are interested in buying this item, please call (860) 267-2146 or email hiltpewter@gmail.com