A Very Fine Export Pewter Plate by Stynt Duncomb -
SOLD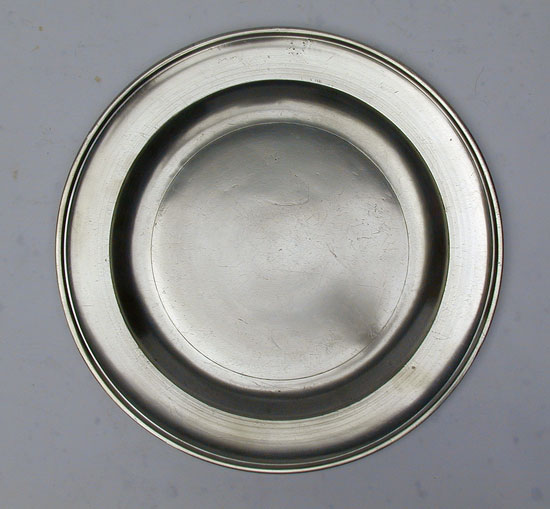 This 12 1/8" Export Pewter Plate by Stynt Duncomb is in wonderful condition. The plate appears to be essentially unused, and for a piece of this vintage items in this condition are very uncommon.

Duncomb worked in Bewdley,England 1745-1767. Duncomb produced large quantities of pewter that was used domestically in England, his export business was not so great.

The metal shows all the lathe marks, the booge is well hammered. A terrific example of a mid 18th century piece of Export Pewter flatware. The touches are perfect impressions.