An Unmarked Two-Quart Boardman Flagon with Inscription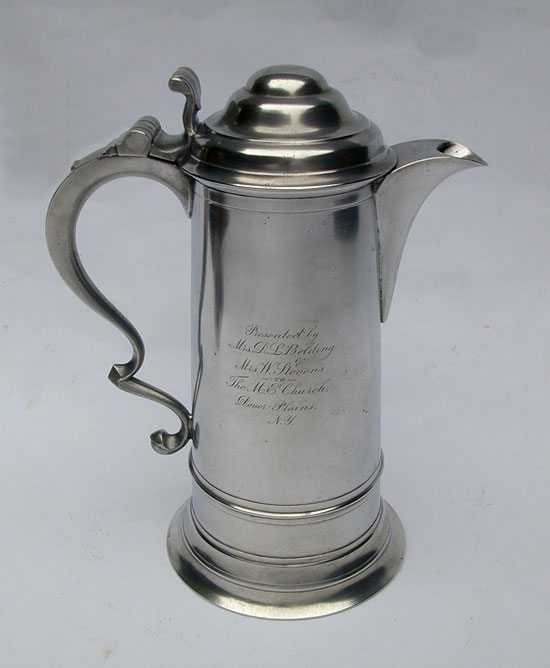 This unmarked two-quart Boardman flagon dates circa 1820'-40's. It was made in the Hartford, Connecticut shop.

Thomas Boardman and his brother Sherman, conducted business from around 1810-1860. Thomas also had two other partnerships with Lucius Hart, one from 1822-27 the other from 1828-53.

This flagon is inscribed:
"Presented by Mrs. D. L. Belding & Mrs. W. Stevens, to The M. E. Church, Dover Plains, N.Y."

The flagon exterior is in fine condition, the interior has some etching. The flagon measures 11 1/4" tall to the top of the lid.

An attractive form with period church engraving.
Price: $795
If you are interested in buying this item, please call (860) 267-2146 or email hiltpewter@gmail.com