A Boardman 10 3/4" Narrow Rim Antique Pewter Plate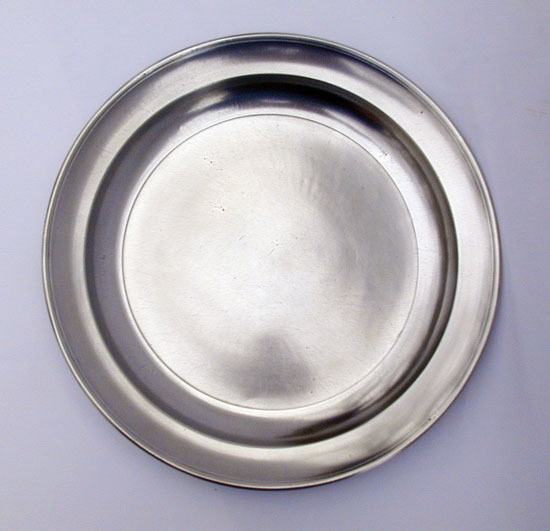 These 10 3/4" narrow rim pewter plates are frequently found used in communion services. Made by Boardman & Hart c-1822-27. Marked New York but undoubtedly made in Hartford and marketed through the New York Office.

The surface shows some knife marks indicating this saw domestic service. Many of these narrow rim Boardman plates were used in communion sets.

Overall fine condition metal and marks, a nice example. Very reasonably priced.

Price: $385
If you are interested in buying this item, please call (860) 267-2146 or email hiltpewter@gmail.com