An 18th Century English Export Pewter Flagon with 19th Century Modification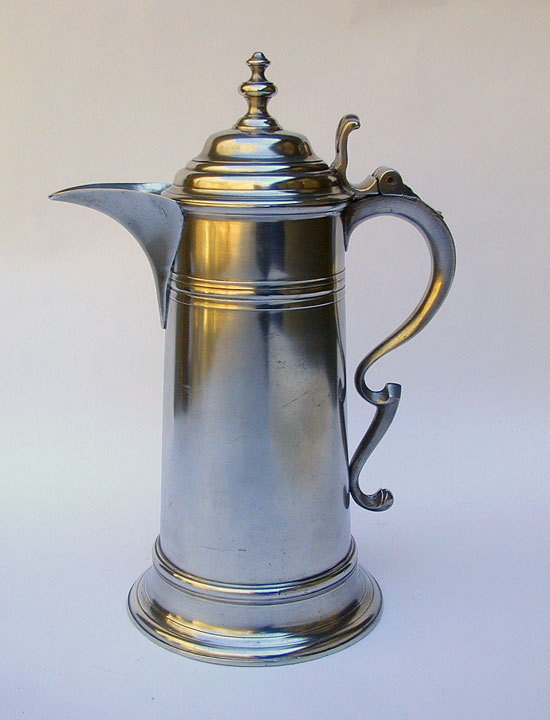 This "spire" flagon is undoubtedly from the molds used by Thomas Carpenter. Carpenter is best known for the considerable number of spire flagons of superior design that are found here, in the Northeast.

This flagon apparently caused problems with pouring as a spout was added most likely during the early to mid 19th century. I personally have never had a problem pouring liquid from a flagon without a spout, but it seems that the owner of this particular example felt this would be an improvement….

Unfortunately, the spout "crafter" was not as skilled in their design skills as Carpenter was in his. Either way this is an example of an alteration made to accommodate the wishes and needs of the owner. The spout is cast and carefully fitted to the flagon. Undoubtedly, this alteration was done by a pewterer at the request of a client. This piece falls into a category similar to "make-dos" and is an interesting example.

The flagon is in fine condition inside and out and measures 13 3/8" tall to the top of the finial.



Price: $375
If you are interested in buying this item, please call (860) 267-2146 or email hiltpewter@gmail.com