A Pair of Unmarked Boardman Tall Chalices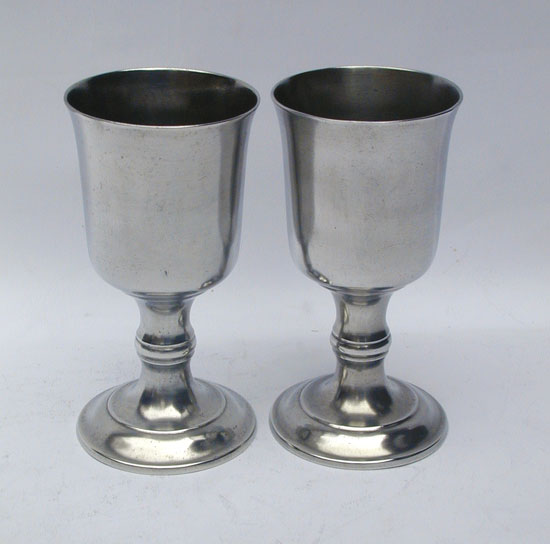 The Boardmans of Hartford produced considerable numbers of these chalices. In fact we know collectors who have assembled sizable "sets" of these to use as either wine glasses or water goblets when the serve dinner.

They measure 7 1/16" tall and are in near fine condition.

Boardman Communion ware is available for collectors to assemble their own "Communion" set if they chose. There are numbers of varieties of flagons, chalices, baptismal bowls, patens that can be combined to achieve this end.

We obtained this pair at a very fair price and have passed the savings on to you.
Price: $485
If you are interested in buying this item, please call (860) 267-2146 or email hiltpewter@gmail.com