A Pewter Inverted Mold Teapot by Thomas & Sherman Boardman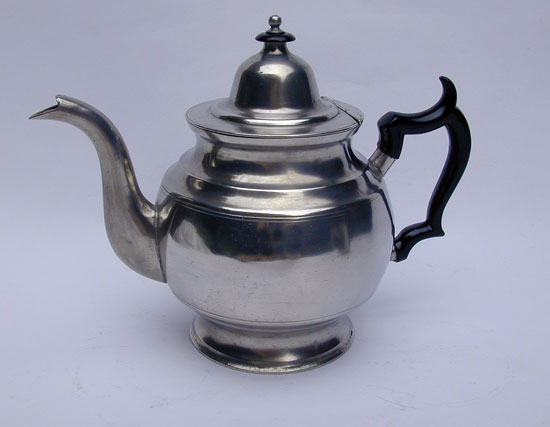 This classic inverted mold form was produced by considerable numbers of makers throughout New England, in fact one could assemble a "collection" of this style by the various makers.

Thomas D. Boardman and his brother, Sherman were in business from 1810-60. This style of teapot dates circa 1820-40's.

This teapot is in very fine condition inside and out. It measures 7 3/16" tall to the top of the finial.
Price: $265
If you are interested in buying this item, please call (860) 267-2146 or email hiltpewter@gmail.com