A Export Footed Pewter Teapot by Samuel Ellis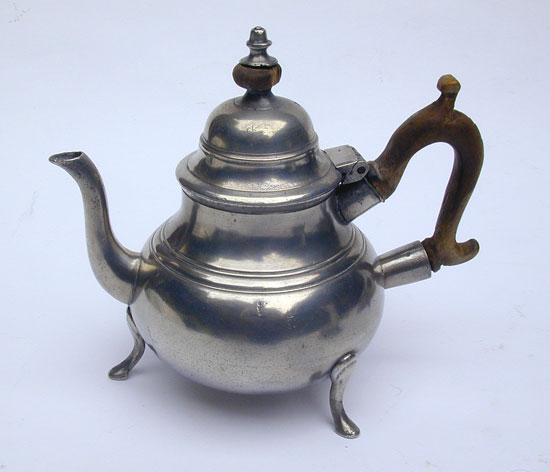 A 1765 letter in the Boston Public Library from Robert and Thomas Porteous refers to Samuel Ellis as "having retired to the country" and as "becoming famous, via his trade with America".

This export teapot is one of the very few examples with the "slender tall leg". I only know of this "slender" leg being found on Ellis teapots.

The teapot retains it's original handle and wood button, oft times these are missing due to wood's susceptibility to water and constant washing of teapots.

In very good condition. An outstanding form.

Price: $2950
If you are interested in buying this item, please call (860) 267-2146 or email philt@snet.net