An Antique American Pewter Pear Form Teapot by Boardman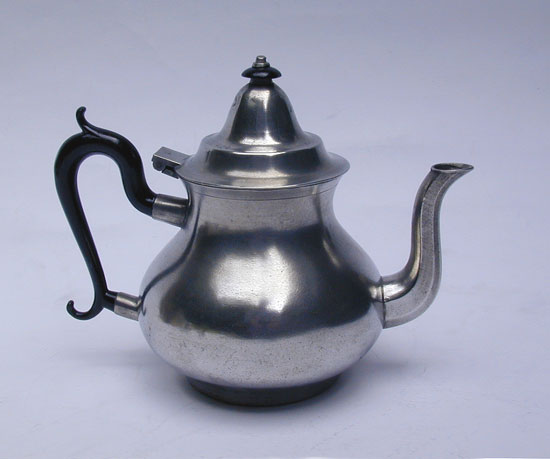 This pewter pear form teapot is marked "Boardman Warranted". It is the product of the shop of Thomas D. Boardman and his brother Sherman Boardman.

This form would date circa 1810-30..The workmanship and metal typify the quality produced by the Boardmans throughout the entirety of the shops existence.

In near fine condition with a fine touchmark. This piece measures 7" tall to the top of the finial.
Price: $795
If you are interested in buying this item, please call (860) 267-2146 or email hiltpewter@gmail.com