A Pewter Export Soup Plate by Thomas & Townsend Compton -
SOLD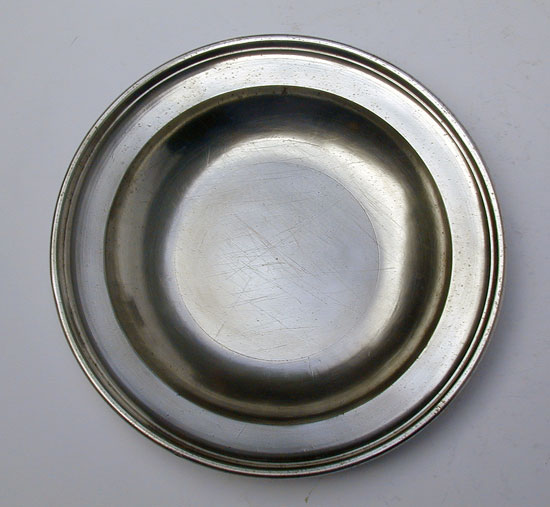 This 8 3/8" soup plate was made by the firm of Thomas & Townsend Compton, son-in-law and grandson of John Townsend.

They were in business in London from 1802-14 and enjoyed a very lucrative export market to the United States. John Townsend had established himself as an exporter of quality pewter and shipped many many thousands of pieces to the Colonies and under partnerships to the United States.

In near fine condition with fine marks.