A Narrow Rim Pewter Plate by Boardman & Hart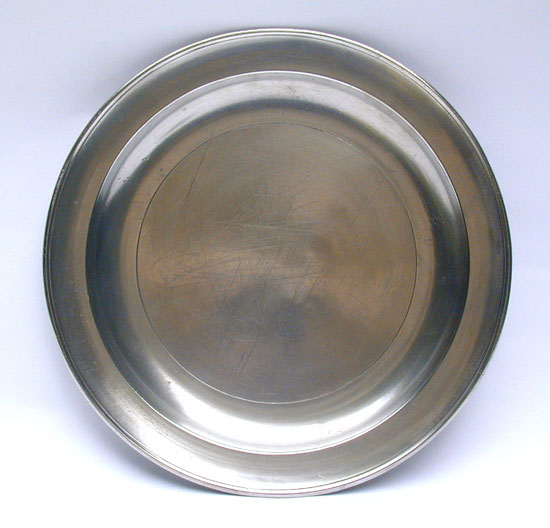 These 10 3/4" narrow rim pewter plates are frequently found used in communion services. Made by Boardman and Co. ( Boardman & Hart) c-1822-27. Marked New York but undoubtedly made in Hartford and marketed through the New York Office.

This example shows a number of knife marks and would likely indicate that it was used domestically. The size makes it conducive for a small serving plate or generous size dinner plate as compared to the normal size most frequently used the 8" plate.

This example is fine with a slight amount of etching on the back surface. Reasonably priced.
Price: $475
If you are interested in buying this item, please call (860) 267-2146 or email philt@snet.net