A Pristine Coverlet by David Steiner, Brecknock Township Lancaster, Co PA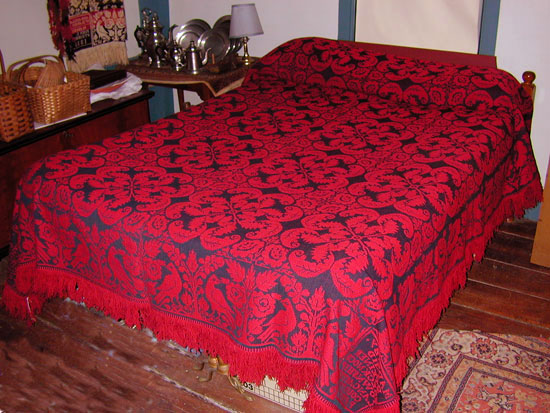 David Steiner, Brecknock, Township, Lancaster, County, PA wove this superb coverlet. He worked Mid-19th century.

The red/orange and blue combination of colors are extremely dynamic. We feel they in fact are "electric".

The color combination is not frequently found and the condition of this coverlet is everything a collector would hope for.

This piece measures 86" X96" sans fringe. The fringe is full and complete.
Price: $1850
If you are interested in buying this item, please call (860) 267-2146 or email philt@snet.net