A Quart Pewter Mug by Samuel Hamlin -
SOLD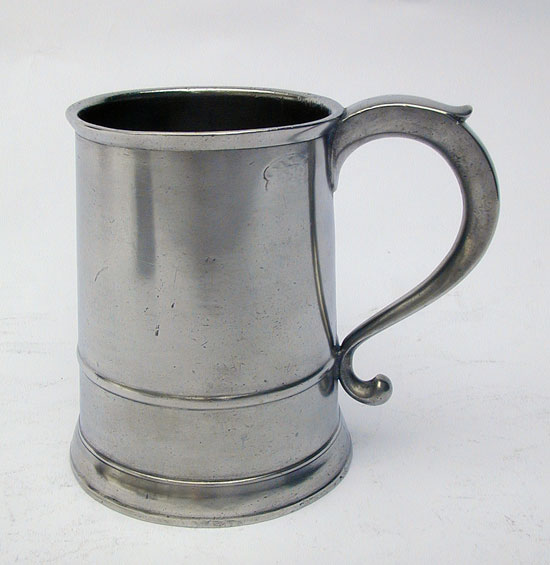 This quart mug is marked by Samuel Hamlin. Either Sr. or Jr. could have produced this as they used the same touchmark to mark mugs.

The metal on this mug is in very good plus condition. Unfortunately over the years someone was a bit vigorous in keeping this polished and literally wore the touch mark down. It is still visible but certainly not sharp. The mug measures 5 13/16" tall to the lip.

The interior bottom of the mug has some etching to the surface. This is very reasonably priced due to wear on the touch. A very affordable marked American Mug.

Samuel Sr. worked from 1760's-1801 and Junior from 1801-56.