An Early Wigan Pewter Tankard by John Hardman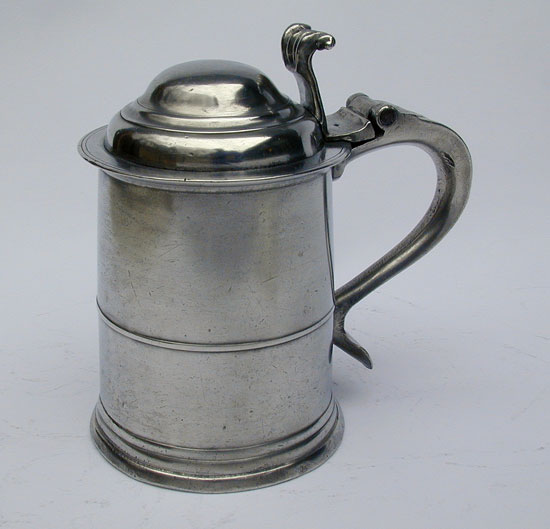 This pewter tankard was found in the States and was likely brought over when a family emigrated here. We had a number of years ago, strikingly similar tankard by Ralph Jolly which had descended in a New Hampshire Family.

This example is attributed to John Hardman, of Wigan who worked 1683-1743. This piece would date circa 1705-20. This is a very impressive form. There is a slight entasis to the body. This and the Adam Bankes tankard are of a type we rarely encounter.

This tankard in in very good condition and measures 6 7/8" to the top of the super "rams horn" thumbpiece.
Price: $3650
If you are interested in buying this item, please call (860) 267-2146 or email hiltpewter@gmail.com