Two Graduated Buttocks Baskets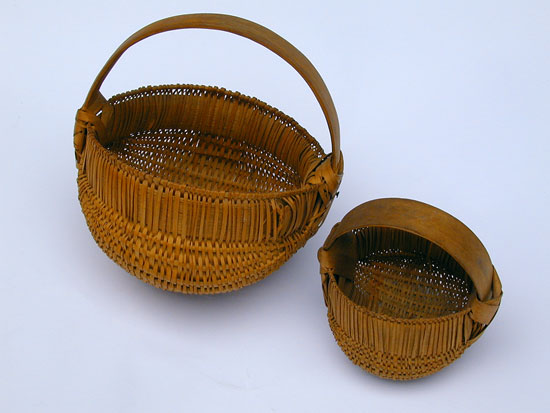 This pair of baskets likely hail from Pennsylvania. They are finely woven with very delicate weavers. The upper band is quite broad and give a distinct appearance.

These would date circa 1900 as the nails used on the larger example are round head machine nails. The two are in fine condition with a very few minor breaks which is amazing due to the fineness of the weavers.

The larger measures 6" at the widest point and the smaller 4".
Price: $565
If you are interested in buying this item, please call (860) 267-2146 or email philt@snet.net