A Miniature New England Pewter Beaker -
SOLD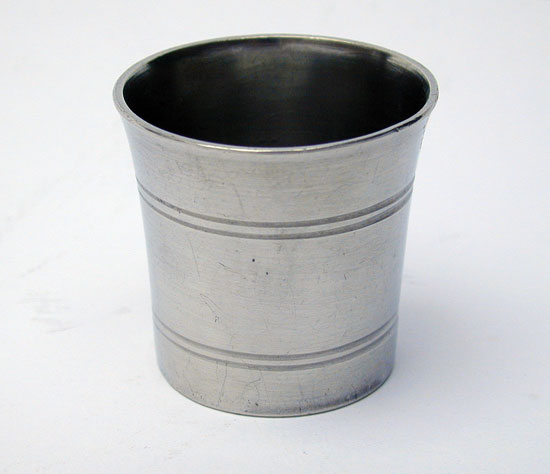 These 1 1/2" tall taper sided beakers are found in New England and date from circa 1820-50's. There are several views on their uses. Some collectors suggest these are essentially shot glasses as the capacity is just about 1 1/2 ounces.
Another use was told to me by the Late Reg French, an antiques dealer in Amherst, MA. Reggie said as a young person he knew some elderly individuals who recalled using these same beakers for individual communion cups in New England Congregational Churches.
Either use is appropriate for these.