A Miniature Stoneware Ovoid Jar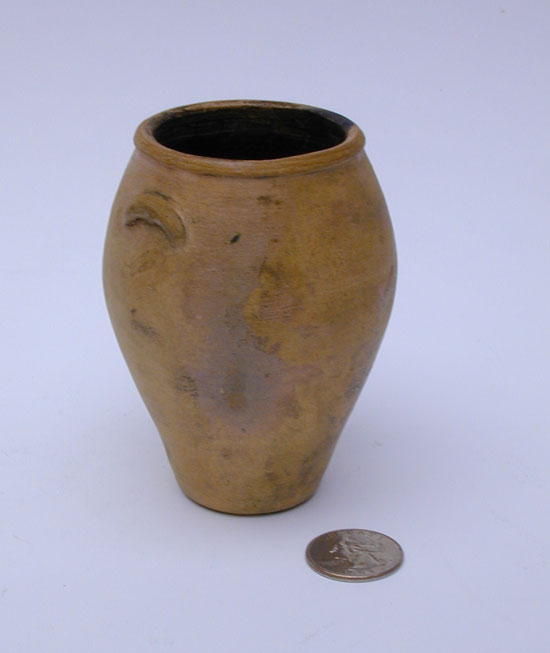 This miniature is from our personal stash. (W&P) We acquired this many years ago and Phyllis is attracted to miniature items, baskets, pewter, etc.

This example measures a mere 3 7/8" tall,is solid and has excellent form and color. A very fine addition to a stoneware of miniature collection. This would date from the early to mid 19th century.
Price: $450
If you are interested in buying this item, please call (860) 267-2146 or email philt@snet.net