A Single Reed Rim Plate by Hale & Sons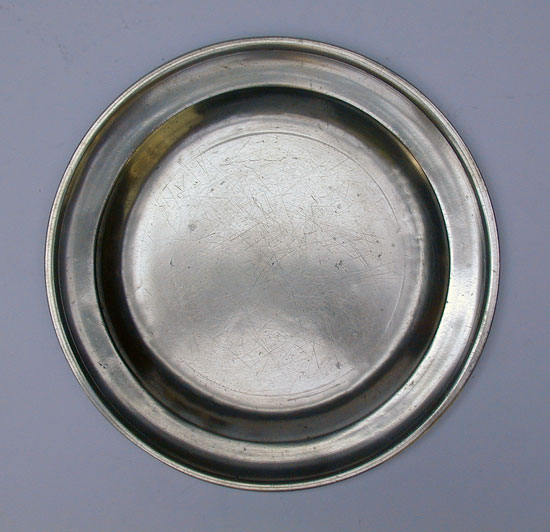 Hale and Sons worked in Bristol, England from 1778-1782 producing a wide variety of pewter forms for export. These include plates, dishes, basins, mugs, tankards, teapots etc.

The Bristol Pewterers apparently had a substantial portion of the export business conducted in New England. This is substantiated by the considerable number of examples by these makers found here.

The plate is in very good plus condition with good touchmarks. The diameter of the plate is 7 7/8".
Price: $135
If you are interested in buying this item, please call (860) 267-2146 or email philt@snet.net