An Export Pewter Platter by Robert Bush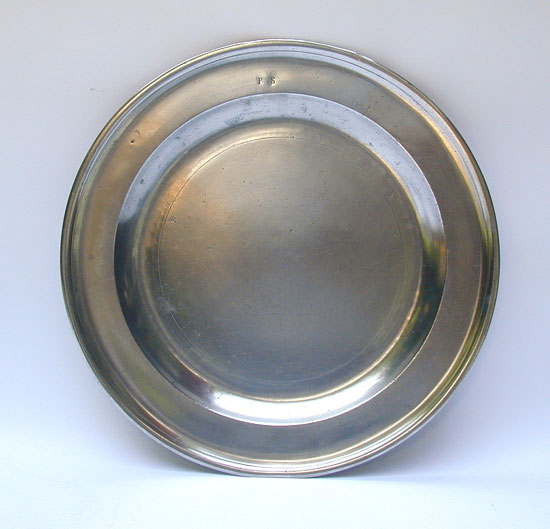 This Export Pewter Platter was made by Robert Bush & Co of Bristol England working circa 1793-1800.

Robert Bush had a lucrative market in America and later the United States. The bulk of his export market appears to have been to the New England region.

This 13 1/2" platter is well marked and has owner's initials struck on the face side of the rim.

Price: $345
If you are interested in buying this item, please call (860) 267-2146 or email hiltpewter@gmail.com