A Pattern 1864 Civil War Cartridge Box -
SOLD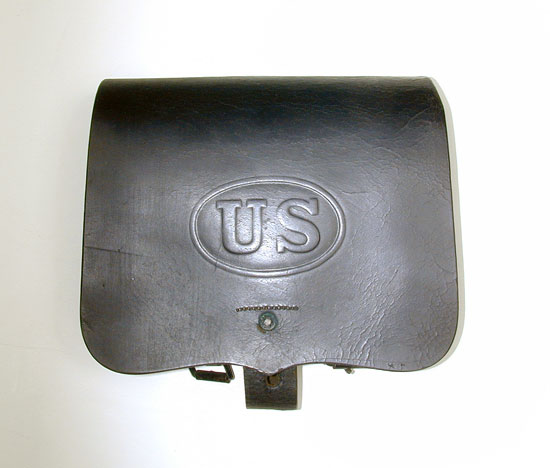 The Civil War was perhaps the first time during the history of the United States where military supplies were ordered far in excess of what was required by the Military. Of course getting goods to soldiers in the field proved to be a challenge with rail service and roads not always being in good order.

This Pattern 1864 Cartridge box was designed to be used with a .58 caliber musket. The face of the box had a stamped US in oval mimicking the US oval brass plate found on earlier models.

This box is in fine original condition with some minor flaking on the surface of the leather at the upper portion of the front flap. It has it's original tins and is very sound.