A Most Unusually Marked Samuel Danforth Pewter Plate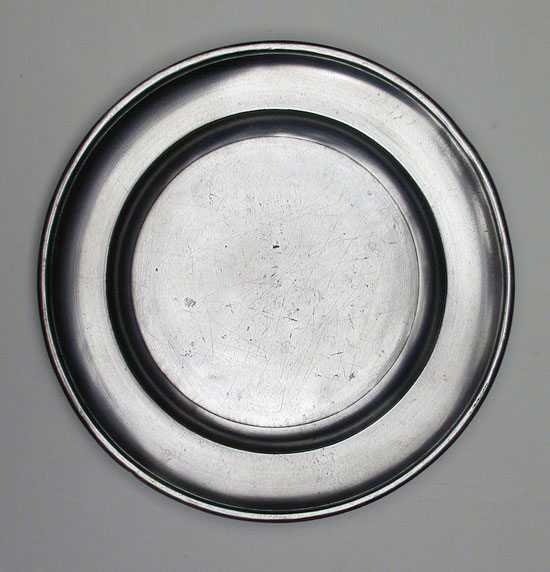 Samuel Danforth, son of Thomas Danforth II worked in Hartford, Connecticut from around 1795-1816. He had a very active business as a pewterer. He also finished the training of his nephew, Thomas D. Boardman, who became Hartford's most famous pewterer.

This 7 7/8" plate is in fine condition with fine "as struck" touchmarks. The plate exhibits "chatter" marks from the cutting tools bouncing on the surface.

Of great interest is the fact that he struck the "HARTFORD" touch two times one in one direction and the second perpendicular to the other. What was he thinking? Your guess is as good as mine.
Price: $425
If you are interested in buying this item, please call (860) 267-2146 or email philt@snet.net