A Unmarked American Pewter Extended Foot Pear Form Teapot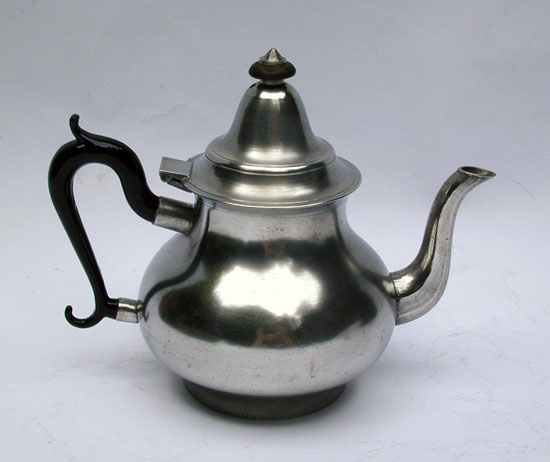 This unmarked American pewter extended foot pear form teapot is in very fine condition. The wood button although cracked and glued is the original one.

Marked examples of this type of teapot are known by Gleason, Luther Boardman, George Richardson, and Smith & Co. of Boston.

These are from the tail end of the pear form design yet retain the simplicity of beauty found in earlier examples.

Measuring 7 1/4" tall to the top of the finial. In fine condition with a few minor interior spots.

Price: $385
If you are interested in buying this item, please call (860) 267-2146 or email hiltpewter@gmail.com