A Fine Pewter Coffeepot by Allen Porter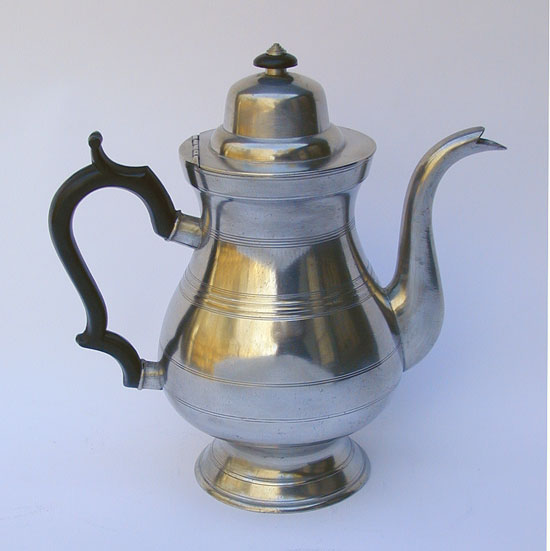 Allen Porter worked in Westbrook, Maine from 1830-1838. He produced items of very high quality and excellent design.

The metal on his products is consistently of the finest quality and it is rare to see an item the is not finished with care. Porter produced tea and coffeepots along with some outstanding form lamps.

His mark as is the case on this piece, are usually very well struck.

This form of coffeepot was also produced in a taller version.

This pot is in very fine condition inside and out. There is a slight casting fault on the foot. A fine example of a piece by this Maine Pewterer.
Price: $345
If you are interested in buying this item, please call (860) 267-2146 or email hiltpewter@gmail.com