A Fine Tall Unmarked Pewter Beaker Attributable to Thomas & Townsend Compton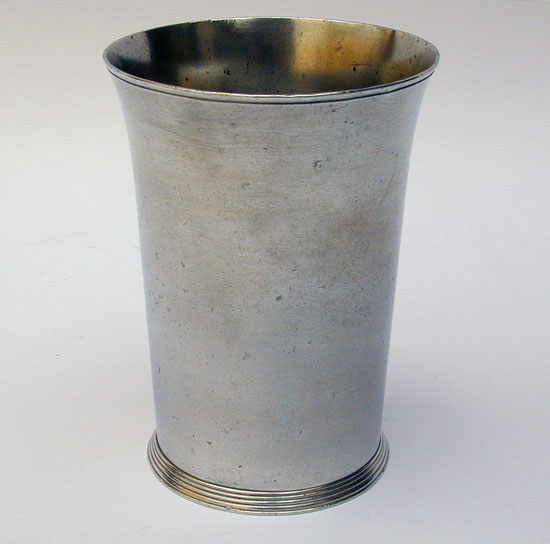 This 4 7/8" tall beaker is identical to another we have on our site. This example has a few blemishes on the underside of the foot otherwise it is nearly as fine as the other example. They both in fact would make a nice pair.

I have attributed this beaker to the firm of Thomas and Townsend Compton, working in London 1802-1814 due to the fact that shorter beakers made in the same fashion including the the turnings on the foot are found marked by that firm.


Price: $285
If you are interested in buying this item, please call (860) 267-2146 or email hiltpewter@gmail.com